Our Story
---
Forever Yours Ultrasound started as a dream in 2014. After attending an ultrasound convention in Las Vegas and seeing the new HD technology first hand I was hooked. I knew that expectant Mothers and families would be excited to see such amazing detail of their new family member.
While working as a full time Nanny by day I planned everything I needed to do by night. I saved everything I could to ensure I was ready when i found the perfect location. After 2 long years I had enough savings and a location that met all my needs. We turned an Ugly Duckling of an office into a beautiful Ultrasound Clinic.
On July 1, 2016 we opened our doors and began serving our guests with the customer service that only a Sonographer/owner can provide. Since I've done every scan myself I've gained more experience in this short time then I could have ever hoped to get anywhere else. If you can find a job… New Sonographers are lucky to work even once or twice a week. Just another reassurance that in order to pursue my passion I needed to open my own 3D/4D Clinic.
In 7 short years we have served over 15,000 families and I've been busier than I could have ever imagined. I've had to hire a few staff to help keep up with demand. They have been hand selected and closely trained to treat every guest the same way I would. They work hard and do everything possible to get those awesome ultrasound images.
On March 1, 2019 we opened our second location in Fullerton. I've designed it to be every bit as comforting as our Irvine office and provide the same level of service OC families have come to expect from us.
On March 27 2021 we opened our third location in Laguna Hills. This ensures all OC families have a local Forever Yours to share in this experience.
While, we have grown quite a bit from when i first set out such a short time ago… I continue to pour my time, energy, and passion into ensuring we are still delivering a unique and elegant bonding experience. Every time I get a call from a customer telling me how much they enjoyed our service I am still as excited as that very first day i opened. When customers tell me that my sonographers are still providing that same level of service I am reassured that I've selected the very best team possible. We are working moms and your patronage feeds and clothes our families. Our prices are a little higher but we pay our sonographers fairly as employees, pay our sales taxes properly, and we don't cut corners in quality or service.
Come see why we are the Number 1 Spot in Orange County to get your Gender and HD 3D/4D ultrasounds.
Caring
Our team will be courteous and attentive to your needs while in our clinic. We are passionate about babies and are here to create an enjoyable experience for the whole family. We'll make new memories together that last forever.
Technology
We have a Samsung WS80a with the latest Elite version software, that includes Fetal Realistic Vue (FRV). You'll see your baby in unmatched quality & get some of the clearest quality images available. Your friends and family will watch on our 52″ flat screen so they wont miss a moment.
Comfort
Our Memory foam mattress for Mommy ensures you'll be so relaxed you wont be in a hurry to get up. The VIP chair & Family Sofa means your entourage will be comfortable too.
Luxury
Our clinic is decorated and designed to feel like a day at the spa. You wont feel like you're in a Doctor's office. We have a private bathroom that feels like you're right at home. Let us treat you to a new kind of ultrasound experience.
I attended school for Diagnostic Medical Sonography (Ultrasounds). I am trained in all fields of Sonography but during internship I was especially drawn to Prenatal Ultrasound.
I've been a nanny to many wonderful children over the years and am now focused on making sure moms can experience their developing baby in the clearest and best way possible! I've thought of every way in which I could make getting an ultrasound be comfortable, relaxing, and enjoyable for our guests.
It truly makes me ecstatic to read the positive reviews about the experience I am able to provide to expectant mothers & their families. Each step on this journey has reaffirmed to me that this is what I was meant to do. I love to see the Joy I'm able to bring to Orange County Families.
I'm available from 9am to 8pm everyday to answer any questions you have about ultrasounds, the services we provide, and hopefully to book your appointment!
Best wishes on your pregnancy Journey,
-Sarah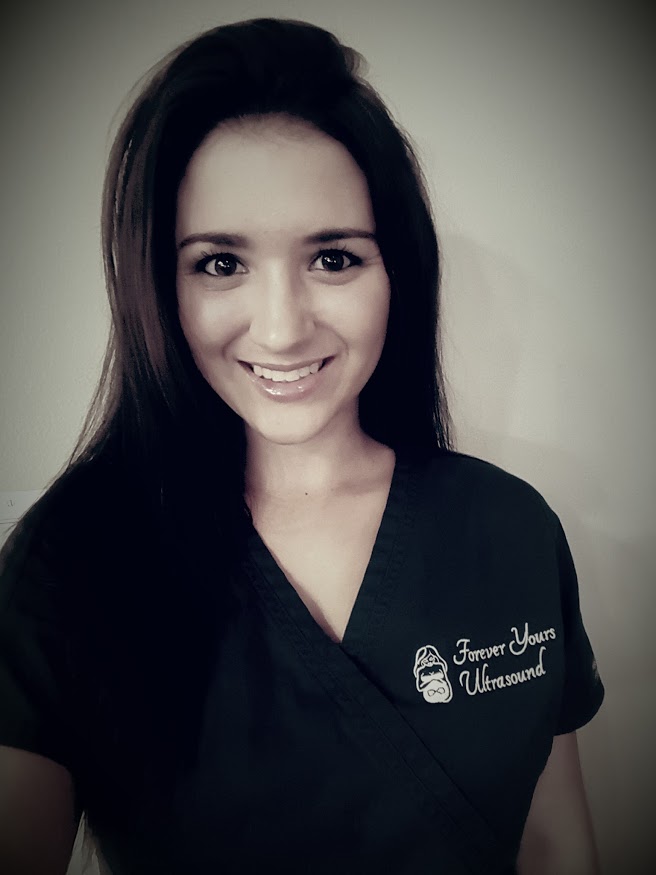 Sarah Narvaez
Sonographer / Owner