HD 2D/3D/4D Ultrasounds
We are located in Irvine, California. Serving all of orange county with the newest and highest quality ultrasounds available. Take a look at our gallery and see the difference. We specialize in providing a unique luxury bonding experience for expectant mothers & families. Using Ultrasonic sound waves we are able to peek into your belly and show you what your little guy or girl is doing in there (4D).
Spa-Like Atmosphere
Our location is designed with your comfort in mind. Sometimes baby can be difficult so we make sure you're relaxed the whole time
Highlights
Memory Foam Mattress
HypoAllergenic Washed Sheets
VIP Chair
Family & Friends Sofa
Large FlatScreen TV
Soothing Environment
HeartBeat Bears
All of our bears are custom made into heartbeat bears and you won't find them anywhere else! They are larger, softer, and cuddlier.
Do you want to use your own bear or animal? Let us know and we can custom make almost any stuffed animal into a hearbeat bear for you.
---
I attended school for Diagnostic Medical Sonography (Ultrasounds). I am trained in all fields of Sonography but during internship I was especially drawn to Prenatal Ultrasound.
I've been a nanny to many wonderful children over the years and am now focused on making sure moms can experience their developing baby in the clearest and best way possible! I've thought of every way in which I could make getting an ultrasound be comfortable, relaxing, and enjoyable for our guests.
It truly makes me ecstatic to read the positive reviews about the experience I am able to provide to expectant mothers & their families. Each step on this journey has reaffirmed to me that this is what I was meant to do. I love to see the Joy I'm able to bring to Orange County Families.
I'm available from 9am to 8pm everyday to answer any questions you have about ultrasounds, the services we provide, and hopefully to book your appointment!
Best wishes on your pregnancy Journey,
-Sarah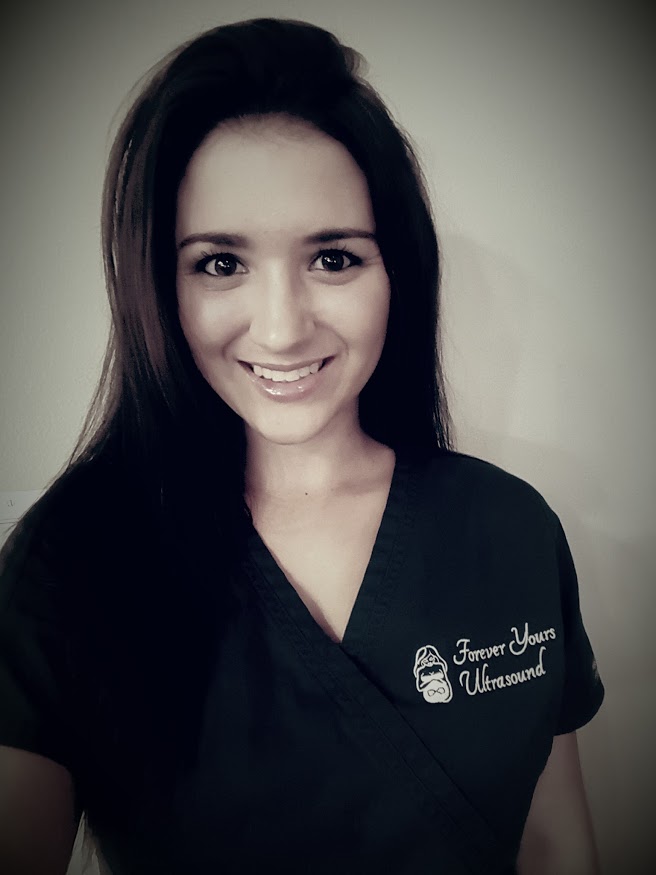 Sarah Narvaez
Sonographer / Owner
Gender Reveal Packages
Gender Packages are from 14 to 20 weeks maximum. After 20 weeks you must book a 3D/4D package.
*You may bring 3 guests to your session.*
Big Reveal Silver
$45
(14-20 weeks) 2D Ultrasound
7 Minute Session
Hear baby's heartbeat
1 page of black and white photos
Big Reveal Gold
$55
(14-20 weeks) HD 3D/4D Ultrasound
10 Minute Session
Hear baby's heartbeat
1 page of photo quality prints
All Images emailed
HD 3D/4D Peek
FRV HD 3D/4D Packages
Our quality and service is unbeatable. View our gallery and make the comparison.
*You may bring 3 guests to your session.*
Sweetie Pie
$75
(21-40 weeks) HD 3D/4D Ultrasound
10 Minute Session
Hear Baby's heartbeat
1 page of photo quality prints
All digital Images
Adorable Me
$105
(26-40 weeks) HD 3D/4D Ultrasound
20 Minute Session
Hear Baby's heartbeat
1 Page of Quality prints
All digital Images
Video recording of session
Beary Special
$140
(26-40 weeks) HD 3D/4D Ultrasound
25 Minute Session
2 pages of photo quality prints
All digital Images
Video recording of session
Large Heartbeat Bear